Posted my pics and score on the score thread.
I took a kid that I guided at a youth hunt last year for The Future of Hunting in Florida. We went out tuesday afternoon to scout and maybe roost a bird. We went to an area with many birds on my lease. We set out some decoys and settled in for a wait. Others had seen gobblers and a cuttin hen in the area this week. I called a little but kept it to mostly cutting as that is what the hen had been doing. As I sat and watched Colbert's head bobbin as he napped, I heard a spit and drum to our left. I told him to wake up and not move. His gun was on the ground and his legs also down. The 3 gobblers and 1 hen came in too quick. They were on top of the dekes and all 3 gobbled. They strutted some more and even pecked the deke. I told Colbert he really had no choice but to get his hands on the gun then rise and shoot. He started to raise his knee and I had said earlier,but I told him it was too late for that. When he raised his gun I grabbed mine from leaning on a tree and watched as his bird folded. 1 gobbler went left and 1 straight away. I aimed a the 1 runnin away and saw no circle in my sight. I leveled off on him and missed. I took the gun down and turned my sight on. I then got a good aim and fired again. He rolled up at 45yds.
Below are some pics. His had 3 beards. I wish it had been mine for a better score but oh well.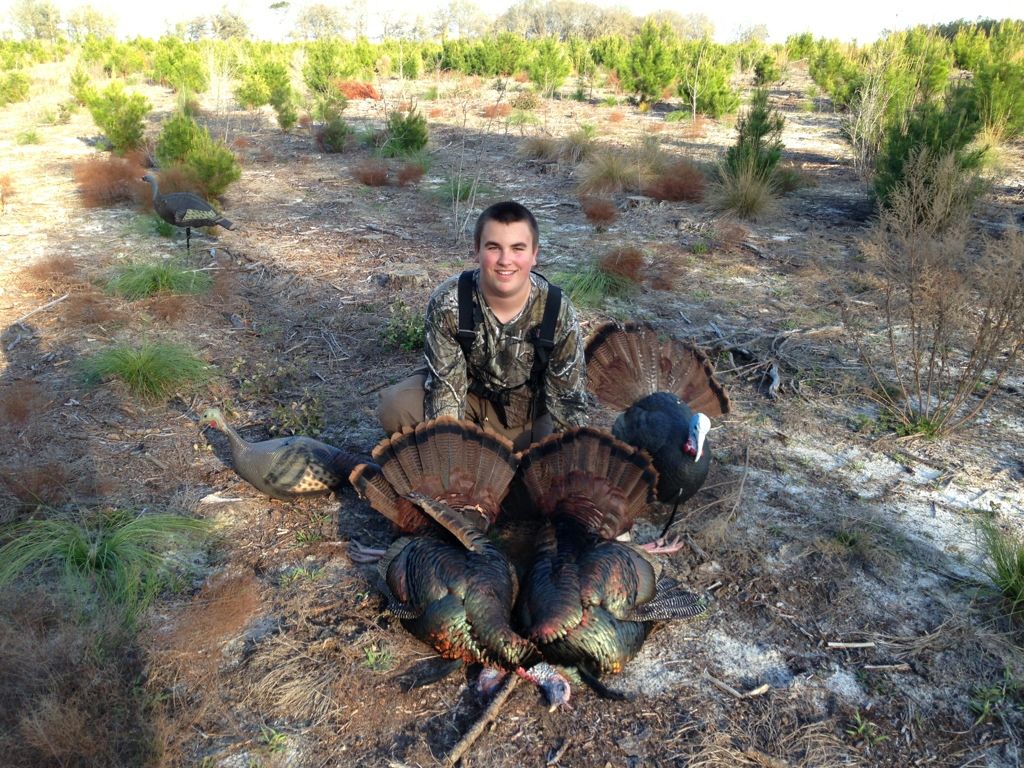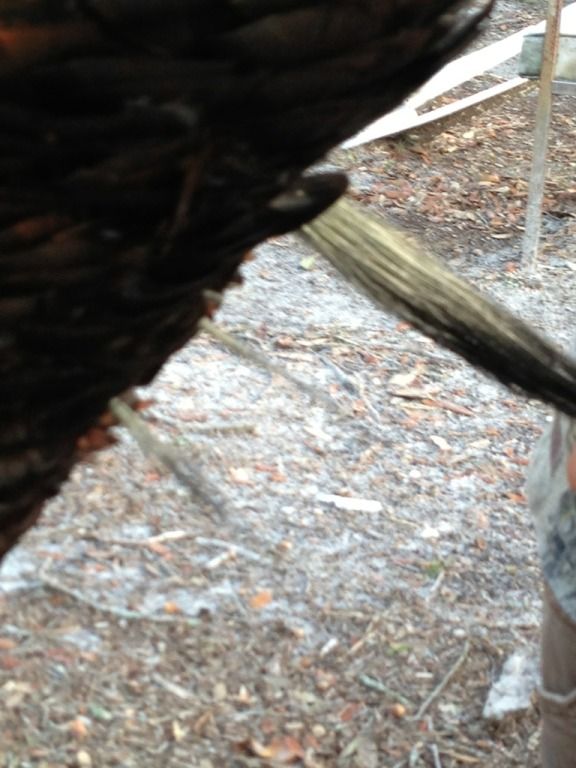 Colbert and his dad last year
John