Posts: 109
Joined: July 21st, 2012, 7:51 pm
---
Good job.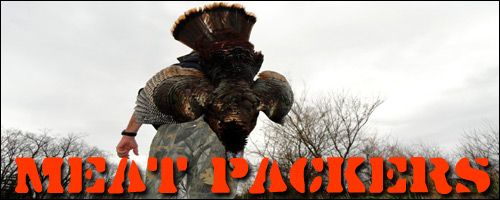 ---
Gobbler Nation

Posts: 5436
Joined: April 19th, 2012, 12:29 pm
Location: Deep South, Middle, TN
Bob,... I hope you mean one (1), and an 1/8th,...lol. WTG Buddy,...Congrats!!! Crap, My bad,.. I see it now. Must have still been half asleep,...lol
How many more tags you got left??? How much more of your season??
I think the rest of us are finished. I've been crunching some numbers and it looks like we are ahead of Team 8 afterall, even if they allow for the two big birds that Big Show forgot to post measurement pics.
This is a 10 bird, 5 man team contest, so it looks like we are in pretty good shape, unless some team pulls a rabbit out of thier hat, or is laying back not posting pics until the end,...lol
Well, whatever the outcome, you guy's did great! Chatterbox broke his zero bird jinx, and got a youth bird too.
I was proud and glad to have all of you as Team mates!!
LOL, just realized, I should have put this in our congrats thread,... Oh Well.
---
Posts: 109
Joined: July 21st, 2012, 7:51 pm
Tommy i have one tag for p.a., season is in for two more weeks. took a buddy this am and he rolled one and i shot a coyote.
---
Gobbler Nation

Posts: 5436
Joined: April 19th, 2012, 12:29 pm
Location: Deep South, Middle, TN
Coyotes ought to be worth 100 points each,...lol
---
Who is online
Users browsing this forum: No registered users and 1 guest