Its been a fun journey which started in 2000 when as a recent college graduate I decided to try my hand at turkey hunting to kill time while hunting shed antlers. I had a few encounters that season, but never squeezed the trigger. At the time it was just something to do while I was out there anyway. Little did I know in 2001 when I had my first successful turkey hunt that I would be a turkey hunting addict a decade later. I've made a lot of friends and memories along the way. In 2010 I capped off the season with two Gould's gobblers in Chihuaha, Mexico and in doing so completed my first and second Royal Slam. In 2011, I finished out the World Slams by harvesting a few Ocellated turkeys in Campeche, Mexico.
The Eastern,.... these are my first two turkeys. I called them up in Hogansville, GA on opening day of the Spring 2001 season. As I look at the pic, I cant help but laugh thinking "Darn that Atkins diet sure did work!"
The Rio Grande,.... this bird was actually the toughest turkey for me. I made a trip to TX and OK in search of the Rio. I got set up with some bad outfitters and ate tag soup twice. I decided to go with the public land route. I'd like to say a special thanks to Greg Abbott who hosted me not once but twice in Utah to hunt the Rio. Both of these Rio's were killed on public land in the Fishlake National Forest.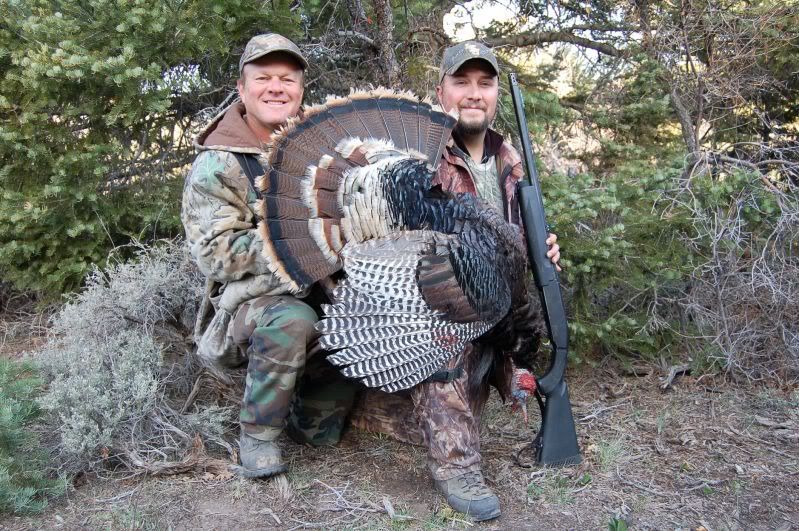 The Osceola,... my favorite bird! I would have never guessed when I started turkey hunting that this would become my home town turkey. Theres something very majestic about seeing an Osceola glowing in the bright Florida sunshine..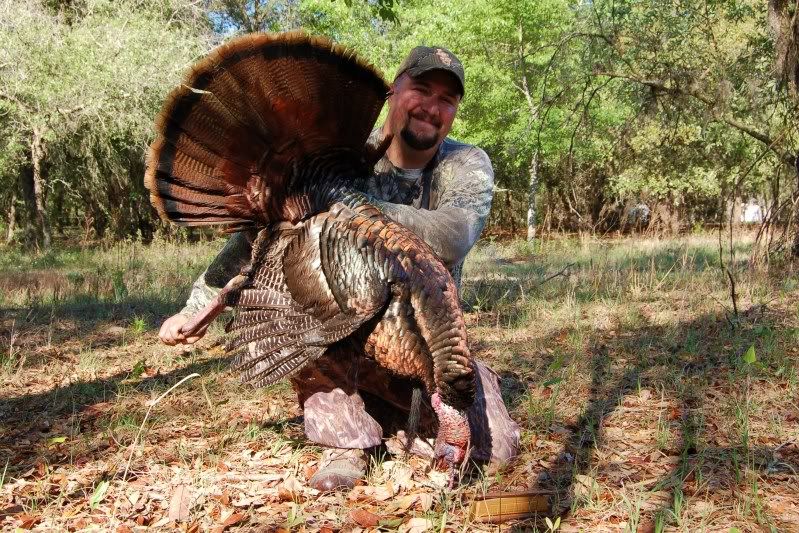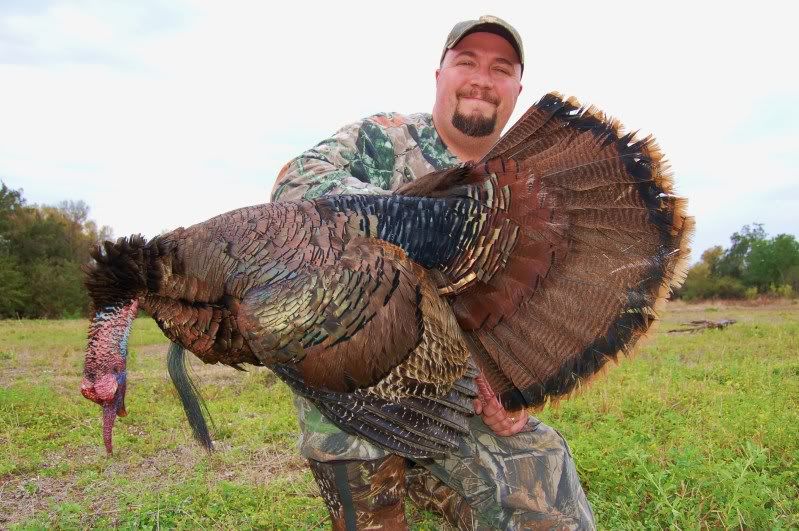 The Merriam,... 15 minutes of glory. I got both these toms only a few minutes apart while hunting in South Dakota. Thanks to Alan and Tim for lining me up with the spot.
The Gould,... My most anticipated hunt ever and it didnt dissappoint!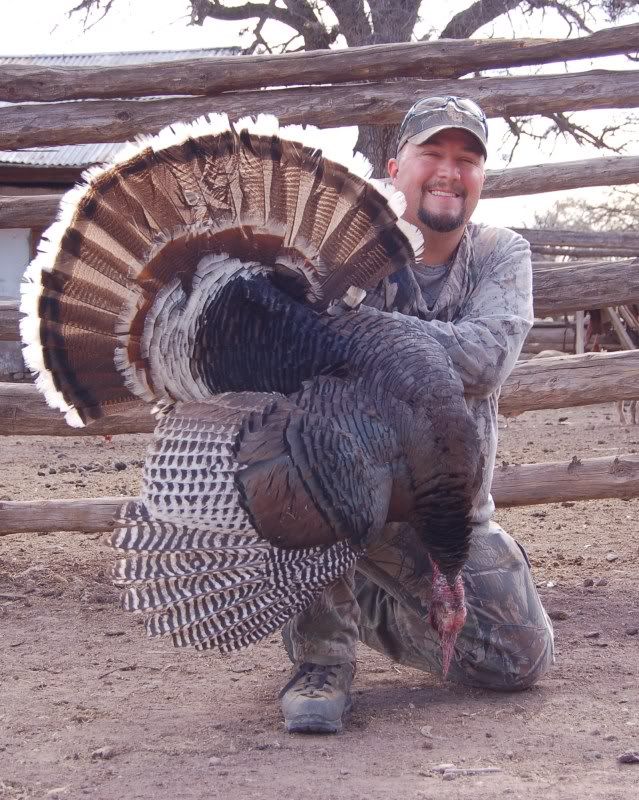 The Ocellated. The end of the road. Dont knock it until you try it. They can be called and they are a blast to hunt..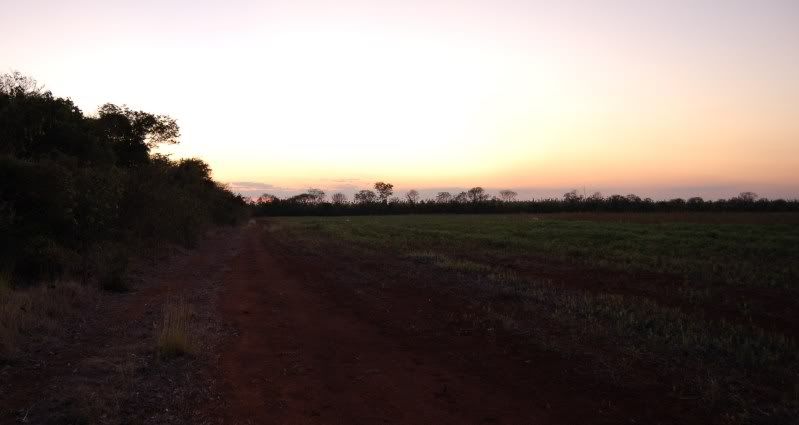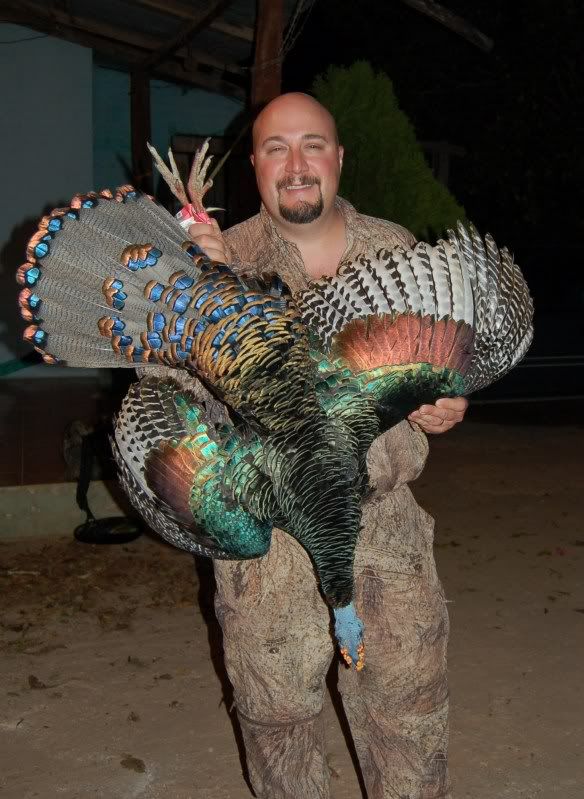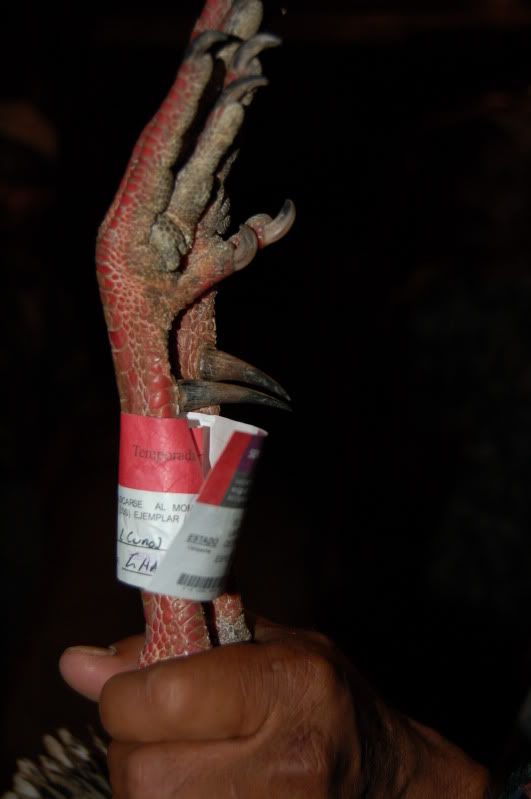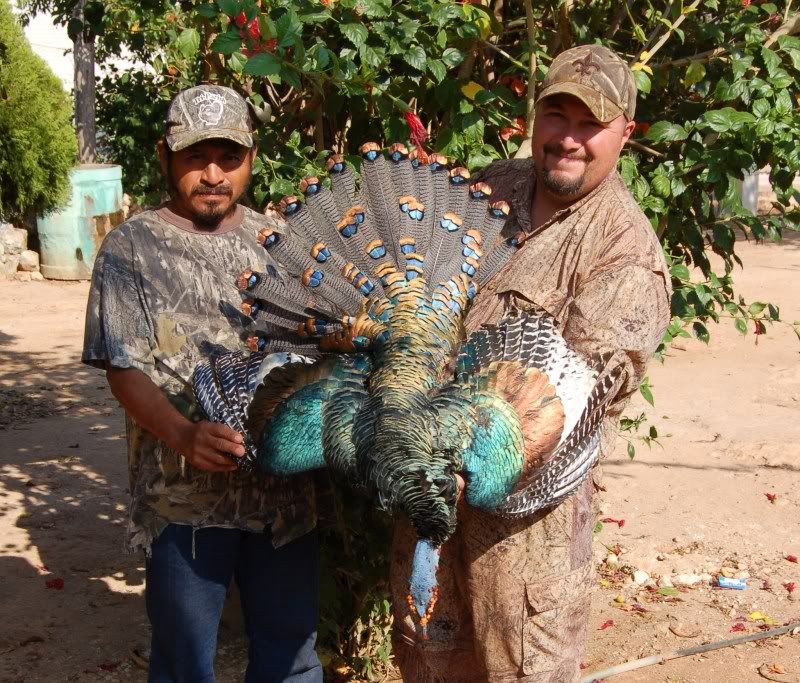 The next big project is a few years away. I'm hoping my daughter wants to be a turkey hunter too. She has some calls and loves the videos. Maybe one day I can watch her record her Slams as well..